Oglas dostupan i osobama sa invaliditetom
Oglas dostupan i studentima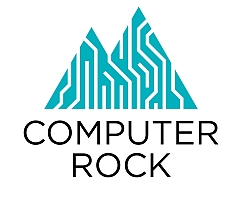 In our award-winning solutions for web and mobile, we're recognized for pushing back frontiers of design and technology to achieve results with greatest possible impact. After all, building meaningful best-in-class experiences is what gets us up in the morning.
If you care about simplifying complex processes as well as how the end result looks and feels, then we'd like to hear from you! In return we'll offer a career with just the right balance of support and responsibility to let you contribute at all levels in our projects.
We are looking for:
iOS Developer
Belgrade
What will you be doing
Creating mobile apps for a range of international clients. This is a full-time position
Requirements
Experience with iOS development
Excellence in Objective-C
Experience with Swift programming language
C/C++ programming language
Independent problem solving skills
Bonuses
A computer science background
Java or C# programming language experience
Involvement in open-source or game development scene
Confident spoken and written English
Benefits
International and ambitious company culture
Opportunities to build products that make a difference for top brands
Virtually organized agency that cares about working smarter
Competitive salary scheme
Social and health insurance taken care of
Nice office in downtown Belgrade
Skilled and senior co-workers
Fully stocked kitchen (tea, coffee, fruits, sweets…)
Opportunities to learn and grow
Where
The position is in the Belgrade office
HR process
Candidates will have just one interview. It will contain both the HR and technical interview. The interview will take about an hour. After the interview successful candidates will receive an e-mail with our offer.
Structure of the technical part of the interview
Each interview contains the following parts:
Mathematical questions (number systems and binary arithmetic)
Questions about computer architecture, hardware and operating systems
General programming questions (commands, logic)
iOS relates questions (ObjC and Swift)
Complexity of questions depends on the level of position the candidate applied for. It may happen e.g. that we ask senior level questions to candidates applying for a junior position if we notice a possibility that the candidate's knowledge is greater that needed for a junior level.
What sort of a candidate are we looking for?
We are looking for candidates that have been programming all their life and who consider it a calling. If a candidate is from a totally different field and wants to get into programming only because it's lucrative they need not apply. The same goes for people that are not interested in latest news and developments relevant to the position they are applying for. The whole team is based around these principles and adding someone who is not about the same values will not work.
Your application
Please send your application, CV and example projects latest by 09.02.2019. Please contact us if you have any questions about this position.