Customer Support Agent
Beograd
02.05.2020.
ugovor
puno radno vreme
dostupno studentima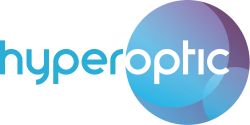 Customer Support Agent
Belgrade
Who are we?
Hyperoptic is the UK's hyperfast broadband network. Founded in 2011 to shake up the UK broadband market, we're leading the way in full fibre technology. With hyperfast speeds 18x faster than the UK average, and rated excellent on Trustpilot, we're changing the way people are experiencing broadband.
Ranked in The Sunday Times 'Tech Track' 100 fastest growing technology companies for the third year running, winners of 'Best Superfast Broadband' provider for six years in a row at the ISPA Awards, as well as 'Best Customer Service' and 'Best Business ISP' in 2019.
We have big plans. Are you up for being part of something special and ready to join our team?
What will you be doing?
Providing quick and outstanding customer support through all channels
Offer first line assistance to customers with technical, billing and account related queries
Work effectively with team leads and senior agents to identify timely resolutions to customer issues
Providing sustainable long-term customer focused solutions to customer issues
Maintaining clear, accurate customer records, update database records upon request
What are we looking for?
Excellent oral and written English skills
Communication Skills (able to maintain a professional and effective communication with customers)
Problem solving mindset (Logical thinking)
Multitasking, flexibility and patience
Positive ''can-do'' attitude
Working well under stress
Team player
We're committed to providing equal opportunities to all applicants and employees – in fact this is at the heart of our company culture and values. We welcome applications from candidates with diverse backgrounds.
What happens next?
You apply
We carefully review your application over a decent cup of coffee
We'll get back to you. Even if it's a no (at the moment).
And don't forget to keep an eye on our careers site as we're growing fast.
We look forward to hearing from you!
Deadline for applications: 02.05.2020.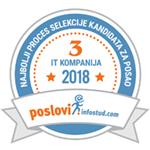 Hyperoptic Ltd
Hyperoptic is the UK's largest residential gigabit broadband provider.
The company offers the fastest broadband in the UK and is proudly setting a new fibre 'gold standard' with unmatched speed, reliability and customer service. Its hyperfast, symmetrical gigabit services are over 21x faster than the average speed a UK consumer receives today. From an idea back in 2011, we've pioneered a better broadband experience and become the UK's hyperfast broadband provider.
Operating in the UK and ... Saznajte više
Iskustva zaposlenih
"Hi there,
My name is Aleksandar and I'm a part of a Network CPE team.
In telecommunications, customer-premises equipment or customer-provided equipment (CPE) is any terminal and associated equipment ... " Pročitajte celo iskustvo
Beneficije
COMPANY EVENTS
TEAM BUILDINGS
SPORT ACTIVITIES
FRESH FRUITS EVERY WEEK
PET FRIENDLY OFFICE
TAXI VOUCHERS OR TAXI CARDS
ON SITE MASSAGE
WINE FRIDAY
BOWLING
FOOTBALL
CAREER DEVELOPMENT OPPORTUNITIES
BASKETBALL
Više o poslodavcu