Senior QA Engineer
Beograd
30.05.2019.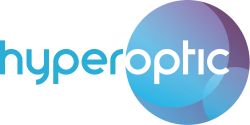 Senior QA Engineer
Belgrade
Hyperoptic is the largest 1 Gig residential broadband provider in the UK. Over the past 5 years we've grown from a small team of people with a simple idea, to a larger group of people executing the idea with a simple focus – efficiently bringing 1 Gig broadband to urban areas across the UK.
As we continue to evolve our strategy we are looking for people who believe in agility, responsibility, intelligence, zeal, and excellence. If you're looking for an exciting challenge that is rewarding and enjoyable then read on….
The mission
Hyperoptic is more than just an internet service provider; it also installs its own fibre infrastructure into multi-occupancy buildings, bringing the UK's fastest internet speeds to users. Your mission will be to ensure software quality within complex software products through test planning, design and execution test cases and providing technical support to business stakeholders.
Reporting Line
Reporting to QA Team Lead.
Responsibilities and duties will include:
Support QA Team Lead to create a test plan with respect to comprehensive test coverage at the product and system level, test priority based on risks level, test approach, etc.
Review and analyse test basis
Design, implement and maintain test cases based on software requirements, project scope and test plan (test data, test scenarios, automated test scripts); apply basic and advanced test design techniques; perform exploratory testing
Design, implement and maintain automated test scenarios; Improve test automation framework and introduce appropriate patterns
Execute test cases and automated test scripts in accordance with defined test plan.
Support QA Team Lead in creation of test reports
Educate and support Junior and Medior QA engineers in their knowledge and skills advancement
Manage original issue/bug identification to assignment, build, release and bug closure
Candidate profile:
Bachelor's degree in Computer Science or another engineering discipline would be desirable
ISTQB Foundation level would be desirable
Familiar with QA terminology and practices, as well as standard software development lifecycle phases and their purposes
Database experience (preferable MySQL and PostgreSQL)
Familiar with some of the existing tools for issue tracking and team collaboration (Jira, Assembla…)
Minimum 5 years of experience in software testing field
Experience in test automation testing for minimum 2 year preferably Katalon Studio
Familiarity with ServiceNow and Zendesk would be desirable
Experience in AWS, Google Cloud services would be desirable
Fluent in English, both written and spoken
Independent communicating with both business users and developers
Critical thinking and problem-solving skills
Attention to the details
Hyper Standard: RIZE Values
| | | | | |
| --- | --- | --- | --- | --- |
| Value | Responsibility | Intelligence | Zeal | Excellence |
| Principle | Make sure we act on our commitments | Use your brain at every opportunity | Demonstrate passionate determination | Quality separates us from the competition |
| Behaviour | Take ownership until what we've said will happen to customers, stakeholders or colleagues actually happens | Overcome challenges, ask questions & consider alternatives. | Go above and beyond to make things happen | Double check work & don't make the same mistake twice |
The role will be based in Belgrade. The successful candidate will be offered a monthly salary and participation in a company incentive scheme.
If this role is of interest and you believe you've got what it takes to be a part of a fast-paced and energetic business, we'd love to hear from you.
Deadline for applications: 30.05.2019.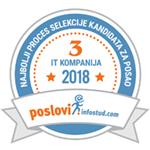 Hyperoptic Ltd
Hyperoptic is the UK's largest residential gigabit broadband provider.
The company offers the fastest broadband in the UK and is proudly setting a new fibre 'gold standard' with unmatched speed, reliability and customer service. Its hyperfast, symmetrical gigabit services are over 21x faster than the average speed a UK consumer receives today. From an idea back in 2011, we've pioneered a better broadband experience and become the UK's hyperfast broadband provider.
Operating in the UK and ... Saznajte više
Iskustva zaposlenih
"I joined Hyperoptic in August 2016, when there was only one office and around 70 employees. The moment I arrived at my first interview, I realized that this is exactly the place I want to work- and here ... " Pročitajte celo iskustvo
Beneficije
COMPANY EVENTS
TEAM BUILDINGS
SPORT ACTIVITIES
FRESH FRUITS EVERY WEEK
PET FRIENDLY OFFICE
TAXI VOUCHERS OR TAXI CARDS
ON SITE MASSAGE
WINE FRIDAY
BOWLING
FOOTBALL
CAREER DEVELOPMENT OPPORTUNITIES
BASKETBALL
Više o poslodavcu